Being the first and oldest high school in Vietnam, Quoc Hoc (National high school) was originally the school for children from royal and noble families.
Established in 1896, after more than an 100-year history, Quoc Hoc building today is still a well-maintained French colonial-style construction. The school is a complex of five blocks of classrooms, a big football field, a basketball court, five badminton courts, a swimming pool, a medium-sized stadium, and also a block of dormitories.
Not only is Quoc Hoc famous for its charming scene, it also gained prominence for its traditions of patriotism, industriousness, academic achievements, and respect for the time-honored values of teacher-student relationships.
Several Vietnamese political leaders are alumni of the school, including: Nguyen Tat Thanh (President Ho Chi Minh), General Vo Nguyen Giap, Prime Minister Pham Van Dong, etc. In addition, the school is famed for its students who are well-known poets (Xuan Dieu, Huy Can, To Huu, Luu Trong Lu), scientists (Ta Quang Buu, Ton That Tung, Dang Van Ngu), musicians (Tran Hoan, Chau Ky, Nguyen Van Thuong), or sculptor Diem Phung Thi and so on. The school also has many students who are highly awarded in many international competitions.
Tourists who want to visit Quoc Hoc High School should remember that the school doesn't allow visits while classes are in session, which go until 5.15 p.m. everyday (though it might be easier to go through the two side gates, in fact).
What's more, the students are very eager to talk to foreigners, especially English speakers and French speakers. The school is a wonderful place for anyone who wants to take photos against the naturally occurring foliage, understand more about French colonial architecture, or watch students in white ao dais socialize in the tranquil environment.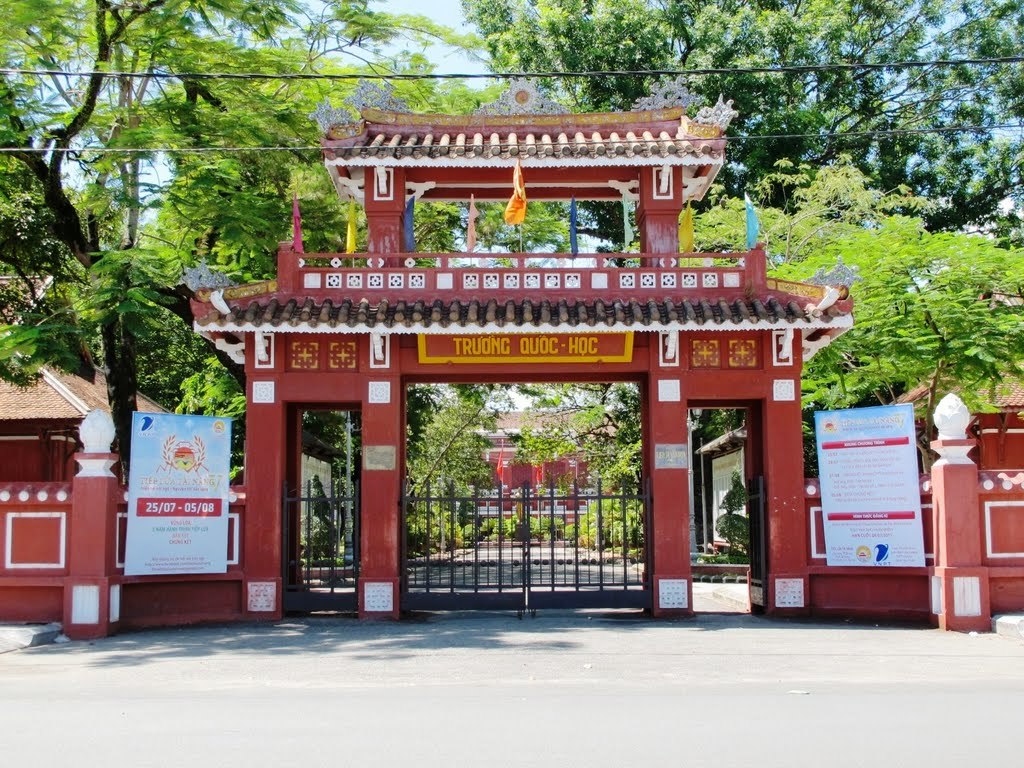 The gate of the school today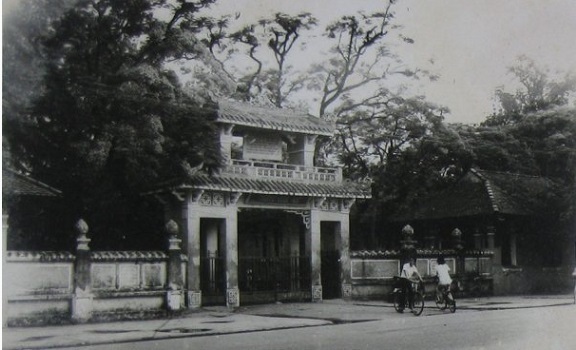 The gate in the past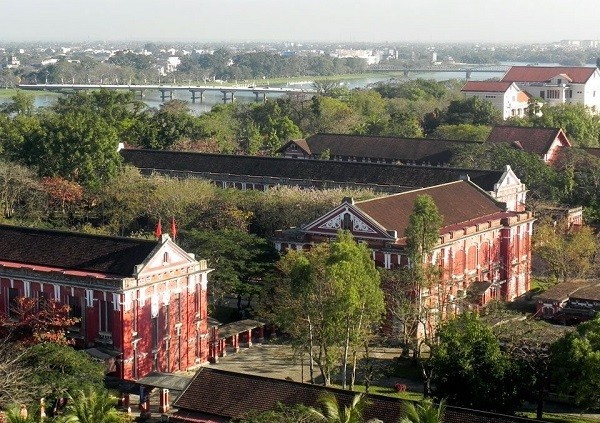 The overview of the school today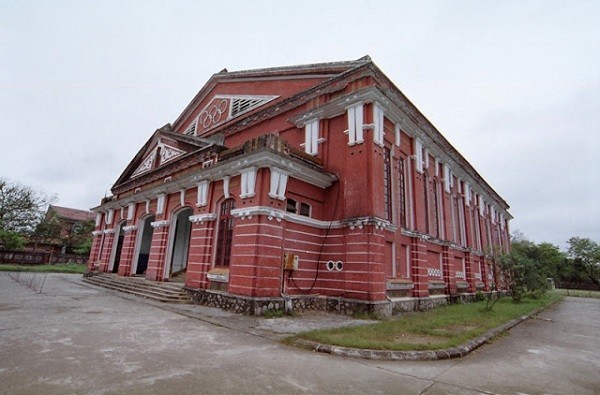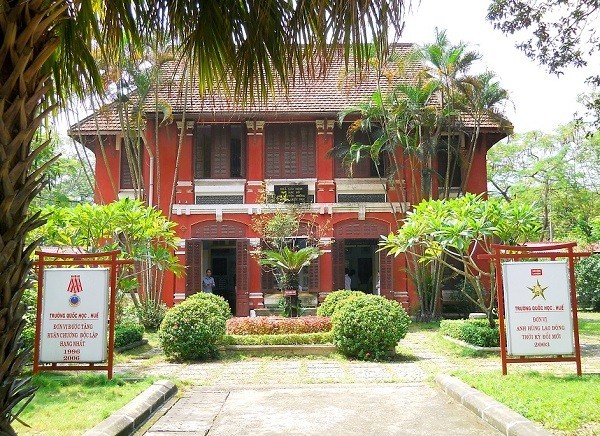 The memorial house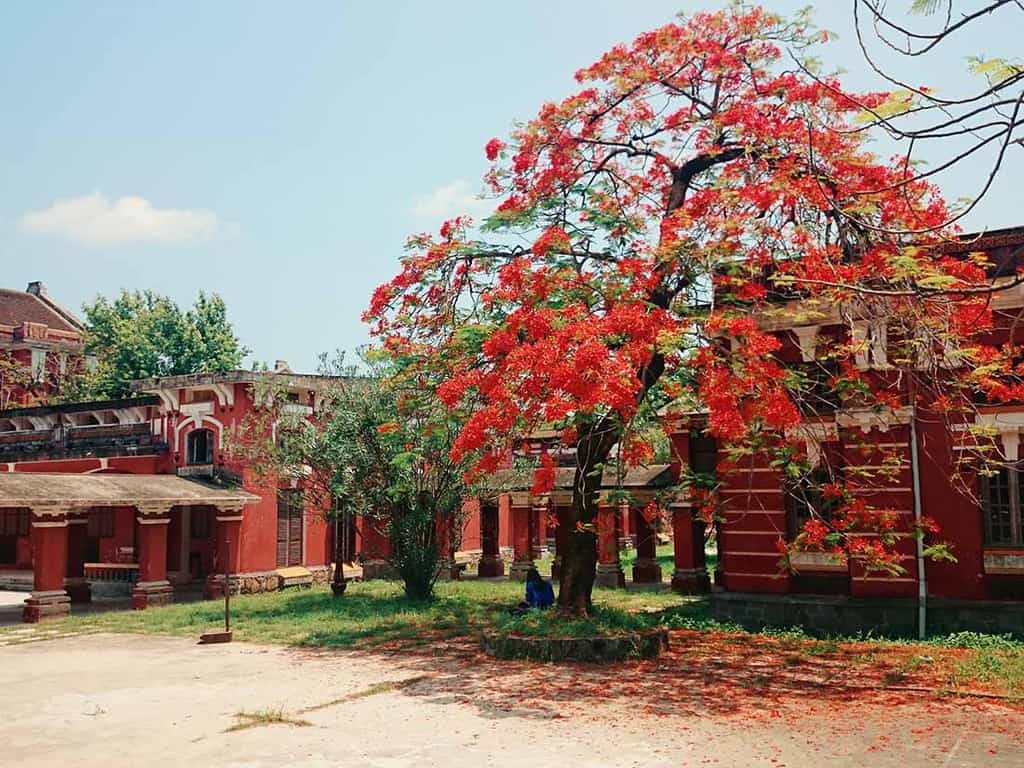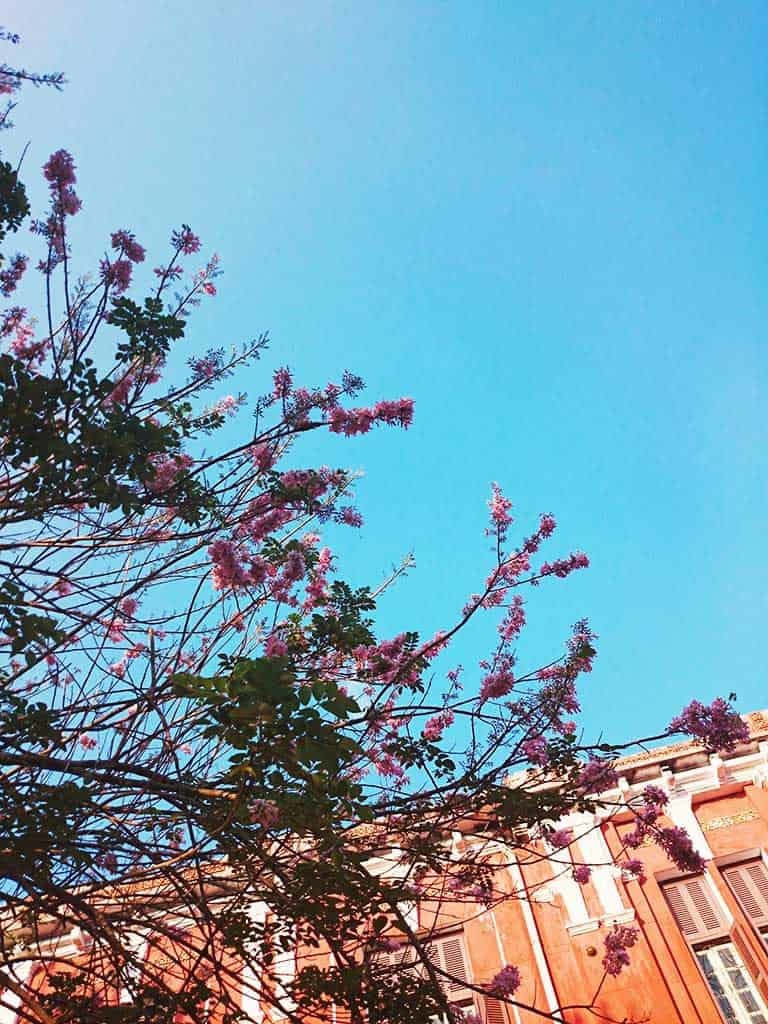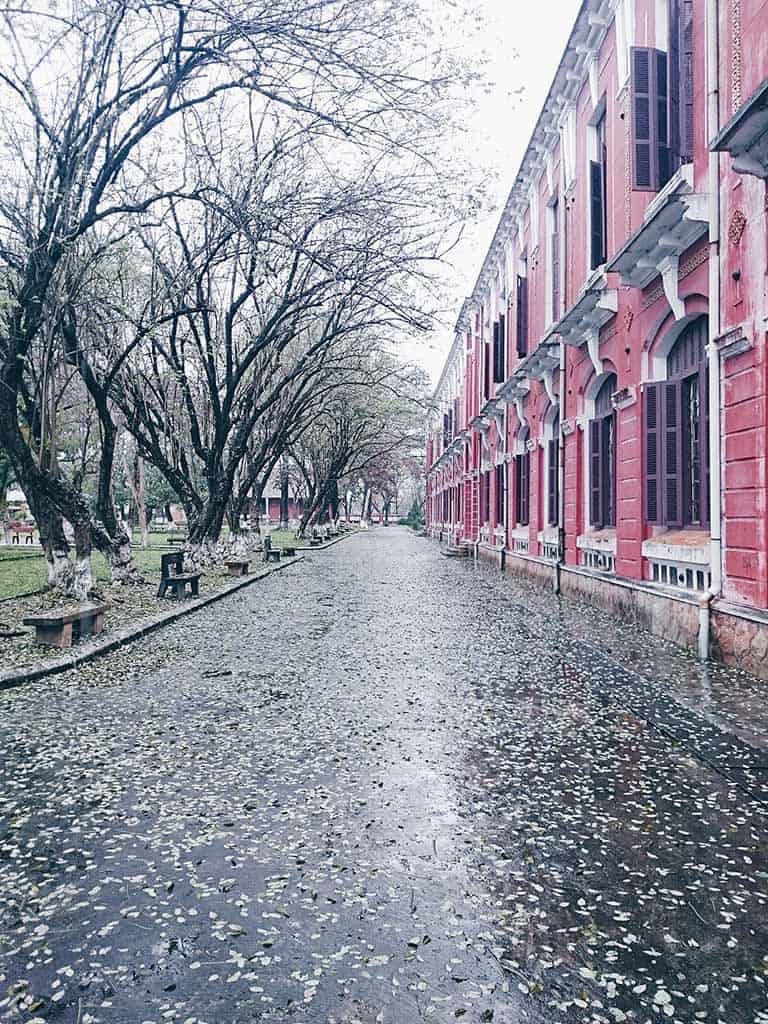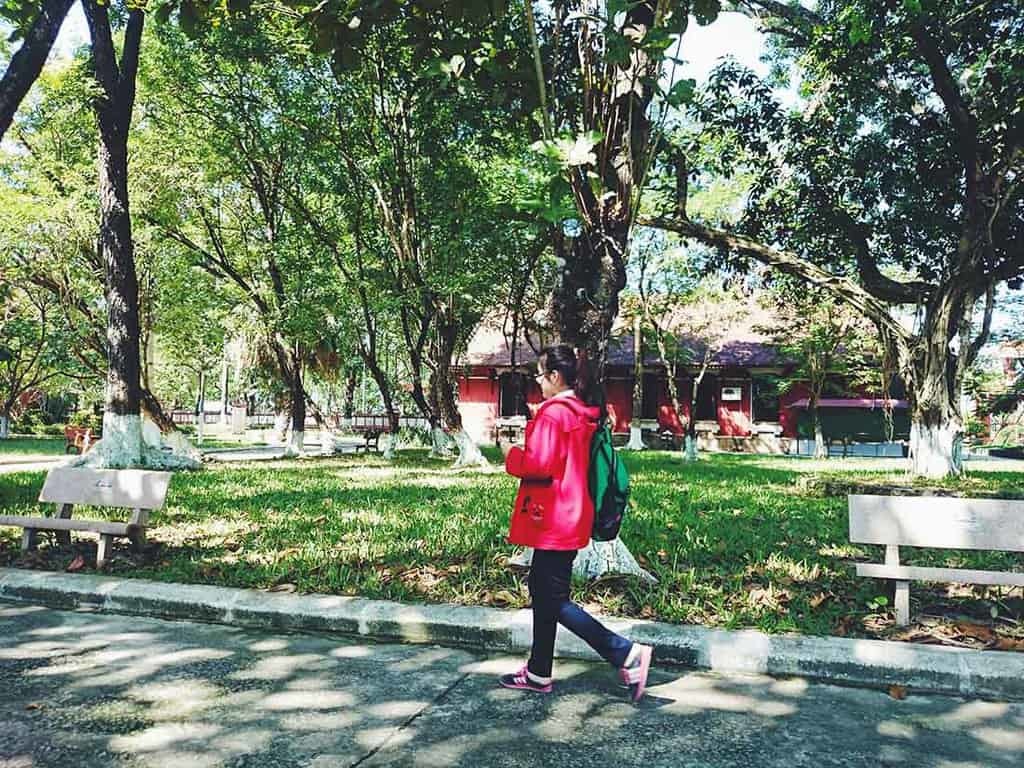 The campus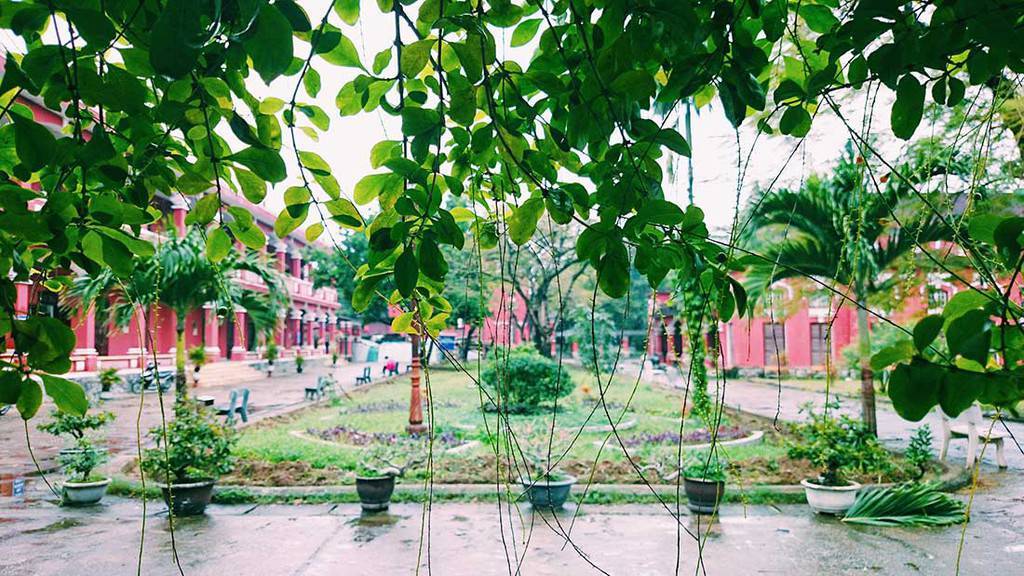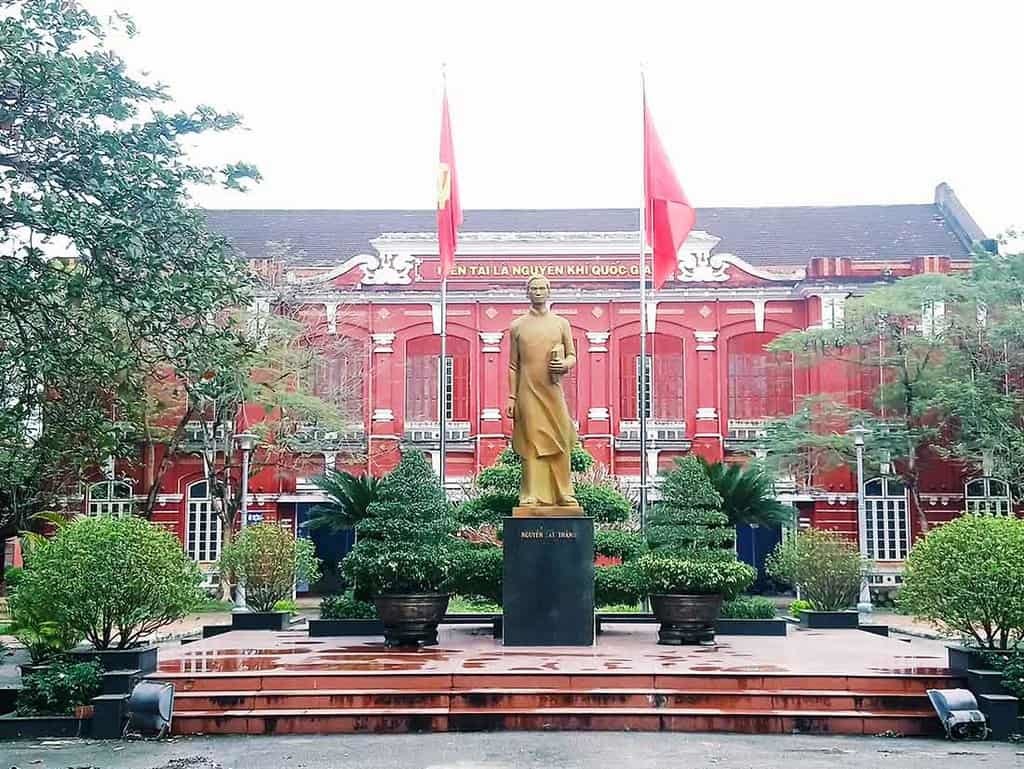 The statue of Nguyen Tat Thanh (President Ho Chi Minh).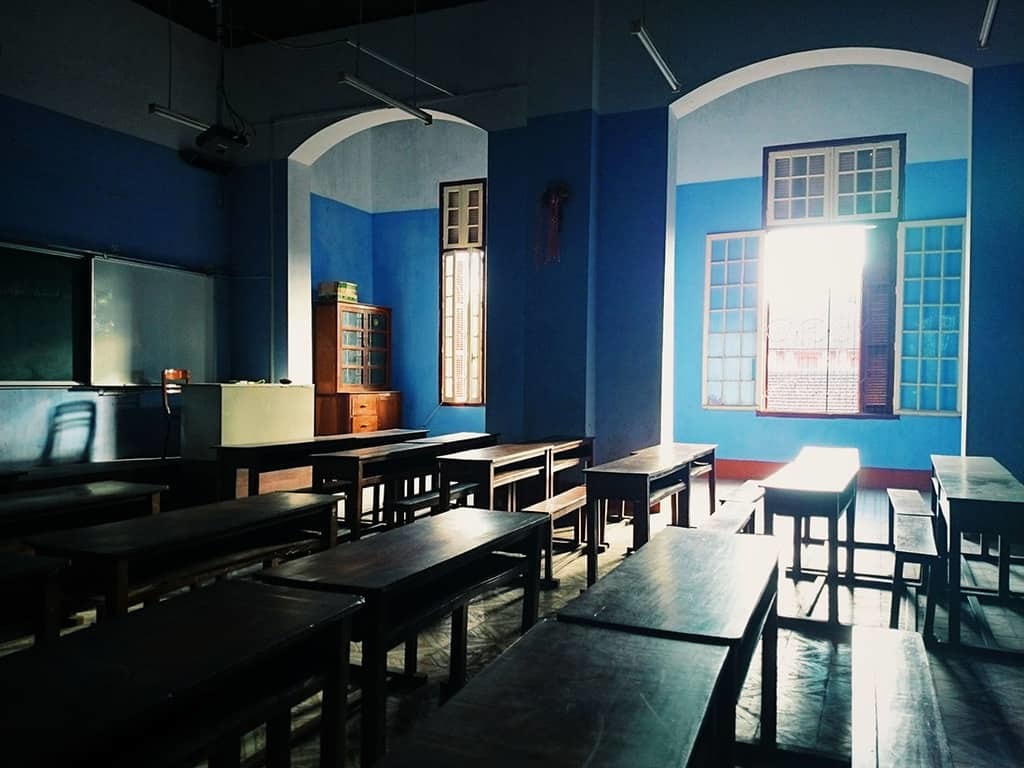 Inside a classroom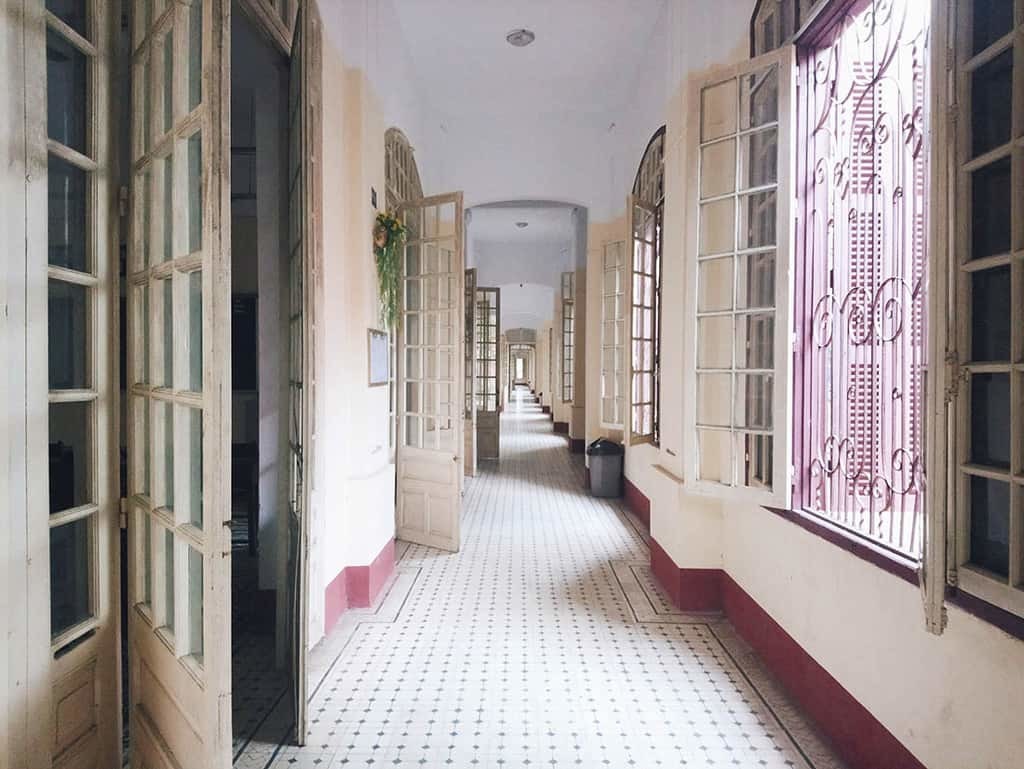 Photo: Traveloka
Source: VietNamNet/Vnonline