West Lake is known for housing Hanoi's largest freshwater lake, called West Lake. It's a huge body of water – it has a circumference of 17km – and there are plenty of historic places of interest, five-star hotels, stylish restaurants, cafes, and nightlife venues that are worth exploring along the shoreline.
Accessible within a 15-minute drive from Hanoi Old Quarter, many locals and tourists seeking respite from the busy city make their way to this high-end district as it provides a sanctuary of great natural beauty with plenty of quiet spots in the sizeable botanical gardens. West Lake Hanoi would definitely be a proper choice for those who are tired of the hustle and bustle of modern life.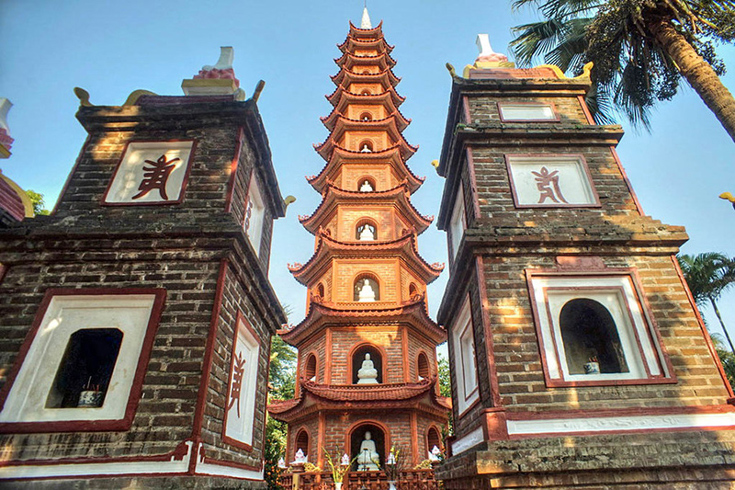 Notable points of interest at West Lake include Tran Quoc Pagoda which was built in the 6th century, making it Vietnam's oldest temple. Tran Quoc Pagoda resides on a small island built by King Ly Nam De as a cultural symbol of Vietnamese Buddhism. The pagoda is particularly stunning when viewed early evening at sunset. If you have been there for the first time, you will be highly likely to be surprised by a number of intricate statues carved in 1939, each of which has a unique facial feature.
Tran Quoc pagoda 's opening hours are from 8 a.m to 4 p.m, thanks to which, tourists would have enough time to completely enjoy the specific architecture and stunning sunset view the Pagoda has long been famous for.
The solemn beauty of this pagoda has been recognized on the global scale as it was voted by The Daily Mail (UK) as one of the 16 most beautiful pagodas in the world.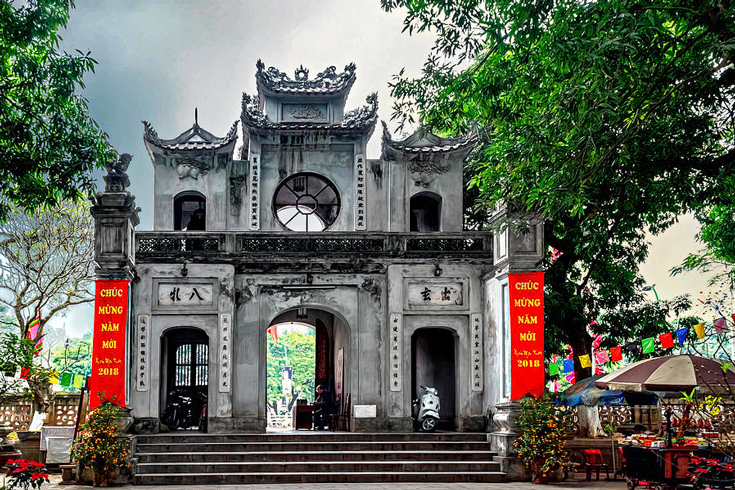 The other main attraction is Quan Thanh Temple, which is located at the West Lake crossroads of Thanh Nien Street and Quan Thanh Street.
According to the legend, in the past, to protect Hanoi from the bad spirits, the citizens here decided to build four sacred temples (so-called Tu Tran Thang Long) in four directions of the city. These temples are Bach Ma (in the East), Kim Liem (in the South), Than Linh Lang (in the West) and Quan Thanh (in the North).
Quan Thanh temple, worshipping Huyen Thien Tran Vu, serving as the protector of the Northern areas, was built during the reign of King Ly Thai To (1010 – 1028). It is based on Chinese style, meaning that it has an outer gate, a triple gate, and a courtyard.
Quan Thanh Temple is open for all to enter with sightseers encouraged to pray for health, luck and happiness during their visit.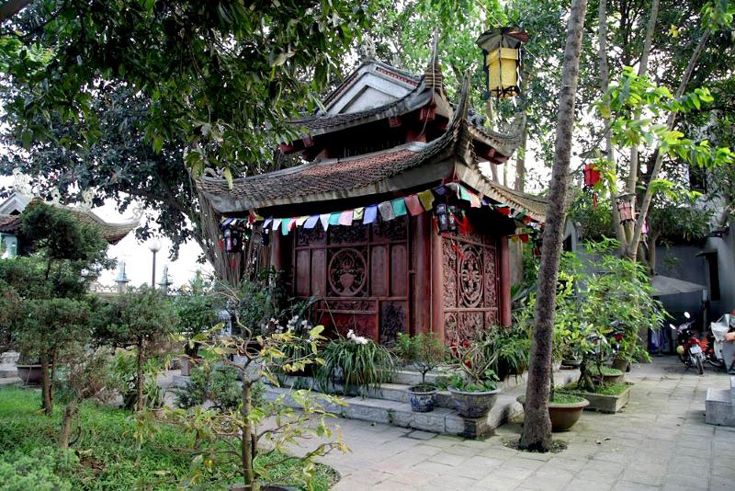 Located on Lac Long Quan Street, this pagoda is dedicated to Buddha and Princess Lieu Hanh. The thousand-year-old pagoda is considered one of the most famous ones in the old capital of Thang Long. Van Nien Pagoda has its architecture affected significantly by the Nguyen Dynasty 's style. This complex contains a triple gate, the main pagoda and a Temple of Goddess.
At the moment, the pagoda also holds the precious ancient relics, including more than 40 round statues and 10 excellent monks of the Le and Tay Son periods. There was an article on the bronze bell "Van Nien Tu Chung" cast in Gia Long's time. Over 1000 years of history with the changes of the times, the pagoda has been repaired many times, especially since 1992, the pagoda has been renovated and renovated. Many famous Vietnamese monks have been based here such as Lam Tue Sinh, Ly Thao Duong, Thich Vien Thanh and so on. This makes Van Nien Pagoda not only a spiritual place but also a sanctuary for Vietnamese historic and cultural values.
When it comes to dining options, the southern part of West Lake is the place to go for seafood bites, with a whole street dedicated to local seafood restaurants while the northern side is where you can find the affluent residential neighbourhood and five-star hotels in Tay Ho District.
Nightlife in Tay Ho District is limited compared to Hanoi Old Quarter and French Quarter, but there are several quality nightlife venues that stay busy until late.
Visiting Hanoi but not going to West Lake would be one of the most regrettable things you have ever done in your life. The natural beauty, the excellent food and huge cultural values here form a perfect combination, which is sure to take everyone's breath away.